Would you like to be highlighted or do you know someone who deserves to be

BON

? Contact us at ourwordsofwisdom@gmail.com and let us know.
Today's Blogger of Note is
Laundry Hurts My Feelings.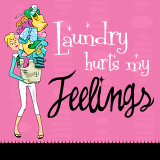 Joann Mannix is an aspiring author who has just completed her first novel. This is a miracle in itself, since she has 3 daughters, 3 dogs, 1 cat, unfortunately, 2 ducks and one poor husband drowning in a household of estrogen. She blogs about her writing journey and the insanity that rules her chaotic life.
Happy reading,
Sandy
&
Pam
Be sure to "join the conversation" by leaving a comment letting us know you've stopped by. Then visit today's
BON
and join the conversation on his/her blog as well.
Please be sure to comment on the

BON's

linked posts, as well as his/her welcome post.

Want to know more about WOW? Click here.